Youth Education Programs
SEM-IRANG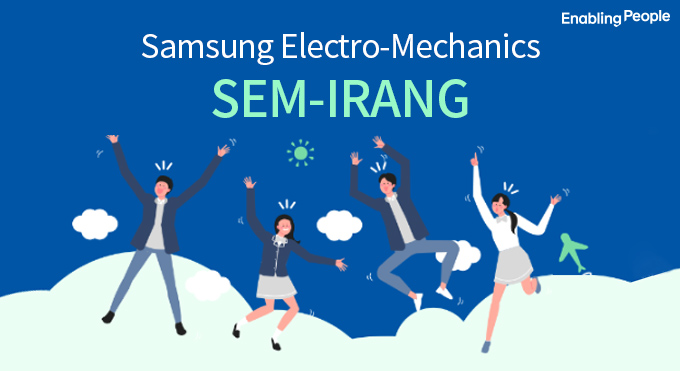 SEM-IRANG is a talent development program with youth and Samsung Electro-Mechanics becomes a teacher. This program is to help our youth grow into future talent who can contribute to the development of the country and society by supporting scholarship, providing global insights through overseas exploration, develop self-esteem and goal consciousness through self-development camp during vacation, and guiding English studies during the school year.
Major programs
GGUM-IRANG

SEM-IRANG that fosters one's dreams through self-development camps and overseas visits

CHINGU-RANG

SEM-IRANG that teaches one how to live along with others through combined childcare for the disabled and non-disabled

GONGBU-RANG

SEM-IRANG that cultivates an academic environment through English education and scholarships
Self-development camp (during vacations, 1 times per year)

Leadership education to foster self-esteem and a sense of purpose
Overseas visits (during vacations, 1 time per year)

Field visit to overseas corporations, expand global insights
English tutoring (during the semester, per week)

Partner with professional tutors to strengthen global capabilities, online English education
Scholarships (annual)

Middle school students : KRW 3.6 million
High school students : KRW 4.8 million
College students : KRW 6.0 million
Disabled Persons Support Programs
Culture and Arts – hello! SEM Orchestra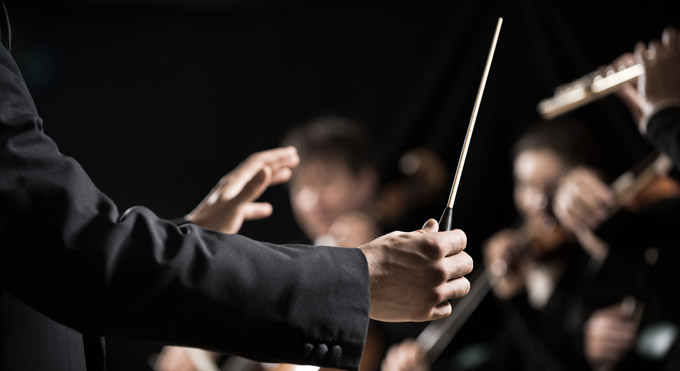 In order to discover the musical potential of disabled youth and to support their dreams, an orchestra of the disabled has been operated since 2013, and students with disabilities learn musical instruments and develop their talents through 1: 1 lessons and ensemble classes. This program is with AbleArt Corporation and ChildFund Korea.
Culture and Arts – National Music Competition for Disabled Students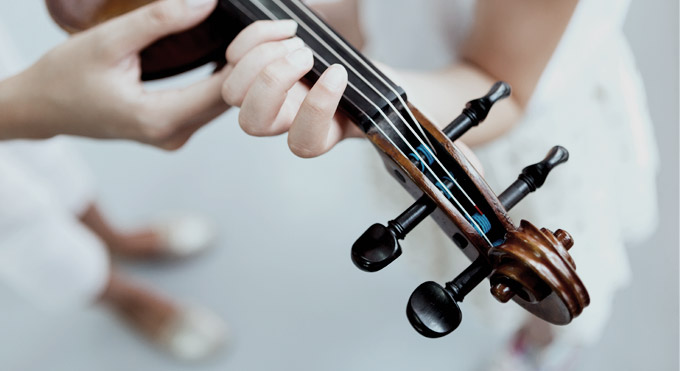 Music competitions have been held since 2008 to promote culture and arts of disabled youth and every year more than 350 disabled students from all over the country participate in the competition, providing opportunities to reveal their hidden talents and to change the social perception of disability. This program is with TJB Daejeon Broadcasting.
Regional Society Programs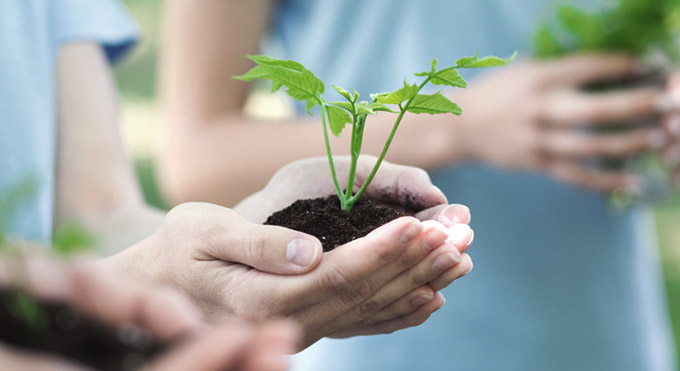 Urban-Rural Win-Win, One Company Several Villages
In order to take the lead in establishing a foundation for rural independence, the company has entered into sisterhood relations with 17 villages beginning with the agreement with Togomi Village in Hwacheon-gun, Gangwon-do in 2002, and securing markets with agricultural products funds and with holiday direct trading markets and exchanging activities such as farm stays have been continued.
Multiple Cultures
An agreement with Suwon Multicultural Family Support has been signed in 2009 and social integration of multicultural families and migrant youth is supported by sponsoring the construction of Suwon Global Youth Dream Center in 2013.
Employees Volunteer Activities
Employees of Samsung Electro-Mechanics actively participate in various volunteer activities for children, the disabled, and senior citizens in order to practice sharing through volunteer activities, and also environmental volunteer works and talent donation activities have been continuously conducted for communication and harmony with local communities.
Regular sponsorship of employees
It is operated by voluntary participation of employees by donating a certain amount of monthly salary. Employee donations are fully sponsored for youth education areas, support activities for vulnerable social group, and sister village funds that support welfare facilities by purchasing excellent eco-friendly agricultural products from sister villages.