Samsung Electro-Mechanics opens an SAFFY campus to nurture young software engineers
- Opened a software training campus at the Busan office for youth in the Busan/Ulsan/Gyeongnam region
- Will continue to focus its CSR activities on youth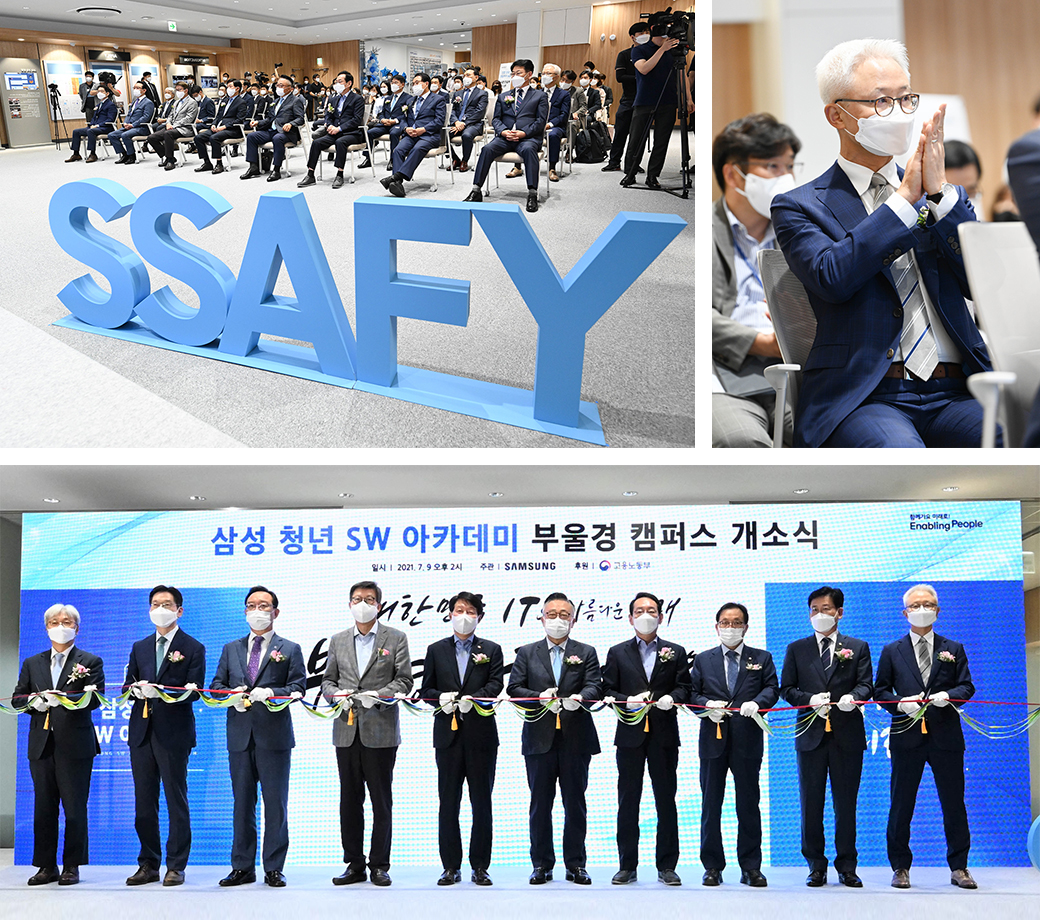 The opening ceremony of the Samsung Software Academy For Youth Busan/Ulsan/Gyeongnam Campus was held on July 9 at Samsung Electro-Mechanics' Busan office. The Samsung Software Academy For Youth (SSAFY) is part of Samsung's corporate social responsibility (CSR) program to address social problems such as youth unemployment. A total of six companies—Samsung Electro-Mechanics, Samsung Electronics, Samsung Display, Samsung SDI, Samsung SDS, and S-1 Corporation—are participating in the operation of SSAFY, which started in 2018.

Samsung Electro-Mechanics has engaged in CSR activities centered on youth education under the slogan of "Let's Go to the Future Together! Enabling People." As part of this effort, SSAFY will help young people to grow into future talent through learning opportunities.
The SSAFY Busan/Ulsan/Gyeongnam Campus, located in Samsung Electro-Mechanics' Busan office, aims to produce talented software engineers in the Busan, Ulsan and Gyeongnam region, which has the second-largest number of college students after the Seoul metropolitan area.

The opening ceremony was attended by Kyung Kyehyun, CEO of Samsung Electro-Mechanics; Koh Dongjin, CEO of Samsung Electronics; An Kyungduk, Minister of Employment and Labor; and heads of local governments in Busan, Ulsan, and Gyeongsangnam-do Province, who expressed expectations for SSAFY to help expand the IT ecosystem and increase youth employment competitiveness.
ニュースレター
サムスン電機の主なニュースを迅速
にお伝えします