Samsung Electro-Mechanics makes large-scale investment in semiconductor package substrates
▶Investment of $850 million in the Vietnamese production plant by 2023

- To build production facilities and infrastructure for semiconductor package substrates (FCBGA)
- FCBGA, which houses CPU, GPU, etc., is a semiconductor substrate that requires the most advanced technology.
- To respond to the increase in demand for semiconductor substrates and get ahead in the high value-added product market
▶The package substrate market grows along with the growth of the high-performance semiconductor market

- The market is growing at a CAGR of 14%, centered on large-scale, multi-layered applications such as servers, networks, and automobiles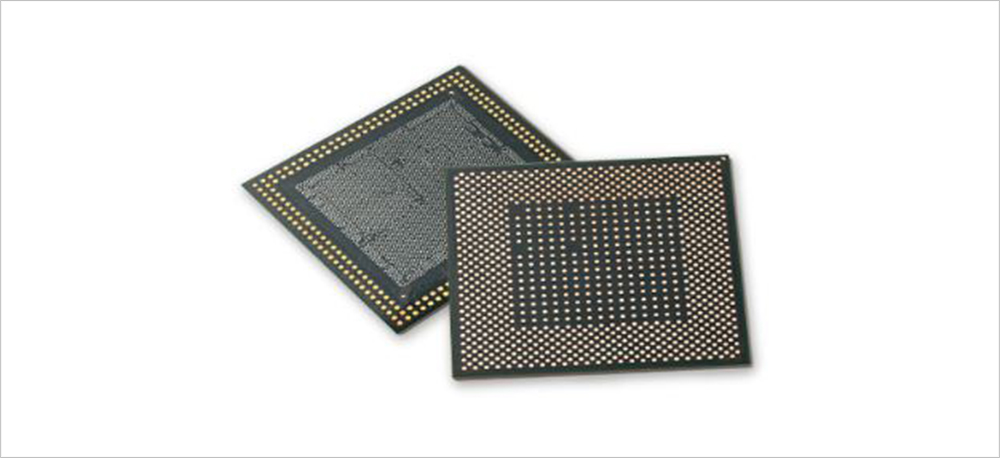 Samsung Electro-Mechanics held a board meeting on December 23 and decided to invest a total of $850 million in the establishment of FCBGA (Flip-chip Ball Grid Array) production facilities and infrastructure for its Vietnamese production plant. The investment will be executed in phases until 2023. With this investment, Samsung Electro-Mechanics plans to focus its capabilities on the semiconductor package substrate business, which is expected to grow significantly in the long term.

A semiconductor package substrate connects a highly integrated semiconductor chip and a mainboard to transmit electrical signals and power. Substrates for high-performance semiconductors used for 5G, AI, and automobiles require advanced techniques that can increase the number of layers, implement microcircuits, achieve granular inter-layer consistency, and make products thinner to reduce the set thickness.

FCBGA is one of the most difficult products to manufacture among semiconductor package substrates. It is a highly integrated package substrate that connects the semiconductor chip and the mainboard with flip chip bumps. It is mostly used for central processing units (CPU) and graphics processing units (GPU) that require high performance and high-density circuit connection.

The post-process of packaging semiconductors is becoming crucial in differentiating semiconductor performance. In the past, packaging technology including substrates supplemented semiconductor technology, but today, the semiconductor industry needs more advanced substrate technology such as multi-chip package (MCP) that packages several chips into one, and miniaturization.

In particular, FCBGA is expected to grow by more than 14% annually in the mid to long term as demand for various applications requiring high-speed signal processing such as servers and networks increases. In addition, the demand for mobile and PC applications is forecast to increase around multi-layer, large-sized applications, further tightening the supply of FCBGA until 2026.

With this investment, Samsung Electro-Mechanics will actively respond to the increasing demand due to high-performance chip trends and market growth, while laying the foundation to get ahead in the high value-added product market.

Chang Duckhyun, CEO of Samsung Electro-Mechanics, said, "The demand for high-performance semiconductor package substrates is increasing as chips become more advanced and the market for 5G, AI, and cloud grows. We will develop semiconductor package substrates based on our differentiated technology to provide a valuable experience to customers."

Going forward, Samsung Electro-Mechanics plans to strengthen its customer responsiveness by specializing its Vietnamese plant as the FCBGA production base and the Suwon and Busan plants as the bases for technological development and high-end product production.

Since starting the substrate business in 1991, Samsung Electro-Mechanics has been leading the substrate industry by supplying products to global companies. In the sector of semiconductor package substrates for flagship mobile APs, Samsung Electro-Mechanics has maintained its unrivaled leadership in terms of market share and technology. Samsung Electro-Mechanics has enhanced its responsiveness to the growing market such as networks based on its core technologies to build ultra-slim, large-area, multi-layered, parts-integrated, and microcircuit products.