Samsung Electro-Mechanics wins 1 silver and 2 bronze medals at WorldSkills Competition 2022
The WorldSkills Competition is a championship held every two years in which young technicians under the age of 22 compete in various skills categories.
The WorldSkills Competition 2022 brought together over 1,000 participants from 60 countries in 60 categories. A total of 51 people from Korea participated, 3 of whom were national representatives from Samsung Electro-Mechanics, and they achieved excellent results.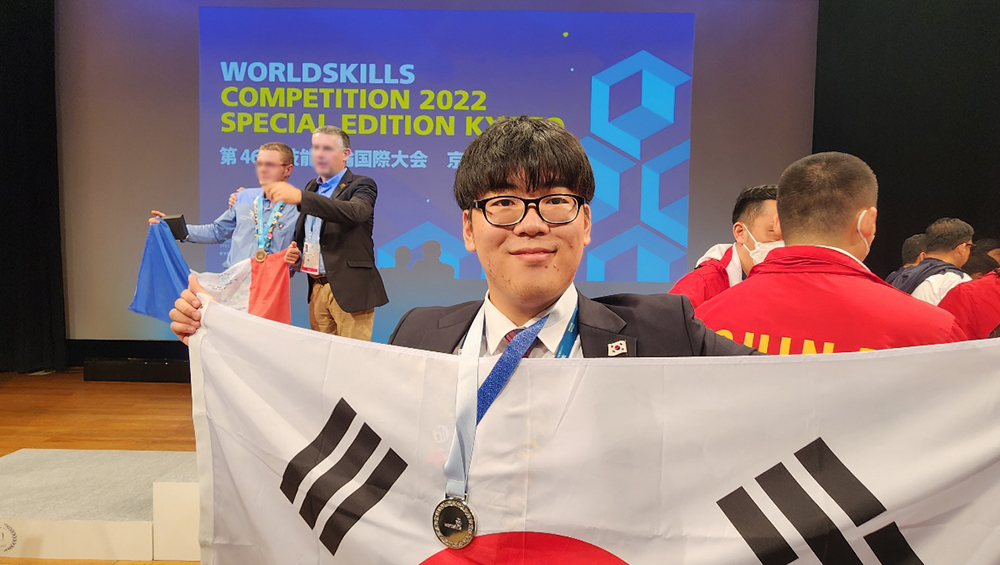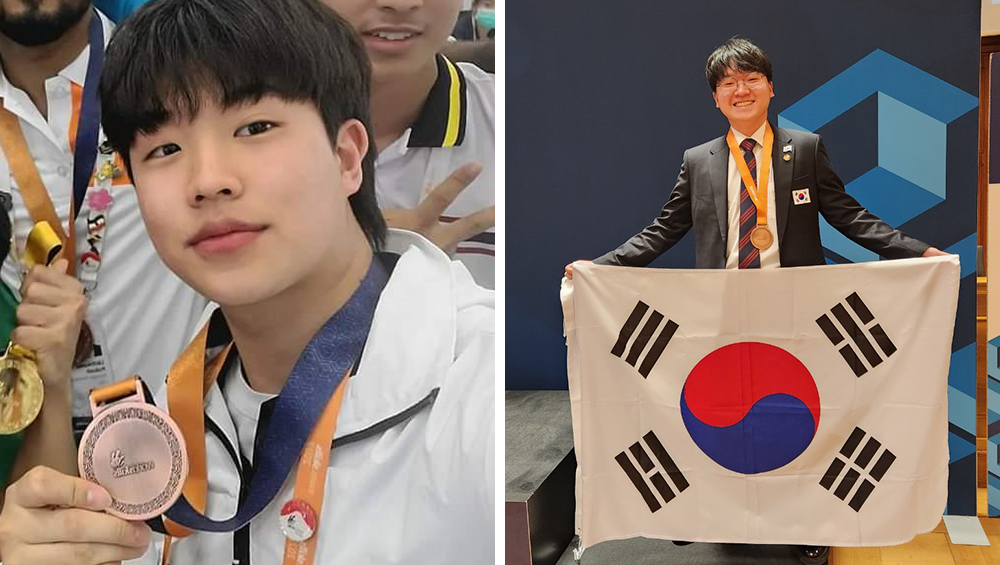 Samsung Electro-Mechanics' Professional Oum Samuel won a silver medal in the Optoelectronic Technology category, while Professionals Lee Chanhee and Kim Baekjun won a bronze medal in the Prototype Modeling and Electronics categories, respectively.
- Optoelectronic technology: Designing/building systems related to light used in daily life and industry based on electronic/electrical circuit/C language control technology, etc.
- Prototype modeling: After 2D/3D modeling of IT products with CAD, making prototypes using 3D printers, CNC milling, general purpose equipment, hand processing
- Electronics: Module control using C++ language such as PCB design, assembly, measurement, and repair
Samsung Electro-Mechanics is nurturing the national representatives of the International Skills Olympics to nurture excellent technicians and to strengthen competitiveness in manufacturing technology.
The national representatives from Samsung Electro-Mechanics have been achieving outstanding results at WorldSkills since 2015.